USA Cricket, alacria, and entry level youth cricket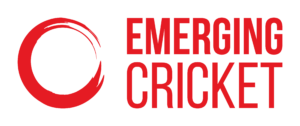 With thanks to Emerging Cricket, Luke Bould discusses plans for the emergence of cricket in America with USA Cricket's CEO Iain Higgins and Development Manager Jamie Lloyd.
The Entry Level Program (ELP) for youth
Announcing progress on a new entry level youth program exclusively to Emerging Cricket, USA Cricket CEO, Iain Higgins, said 'The design and delivery of a fun and engaging entry level program (ELP) for girls and boys is absolutely critical to our vision of establishing cricket as a leading sport in the USA. We are delighted to partner with alacria in the development of this program. They have a proven track record both in cricket as well as in the introduction of new sports into non-traditional markets, and have leveraged US research and local community expertise to ensure that this ELP will be effective in driving participation in the USA market.'
alacria brings decades of combined experience working particularly in the development of sports participation programs. The leadership team at alacria have worked with Cricket Australia, BCCI, ECB, South African Cricket, New Zealand Cricket, Cricket Ireland, and that's just the cricket section of their CV!
Check out the full story here