David Gallop AM joins alacria along with former IOC and NCAA executives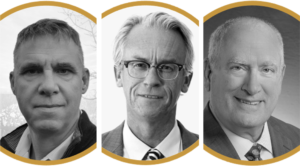 The past year has created an environment that sport has never faced before, and the need for a new, radical approach to the industry. Alacria has been working with sports across multiple markets to rethink the present and prepare for the future opportunities of 2021 and beyond. To drive this growth and offer our clients the best strategic advice available, we are delighted to announce the addition to the team of three of the sharpest minds in sports business across the globe.
One of Australia's most experienced and respected sport business leaders, David Gallop AM, is joining alacria as Chairman and will provide his oversight, knowledge and experience to the company's clients globally.
As CEO, David led two of Australia's largest sports, the National Rugby League and Football Australia, as well as being Deputy Chair of the Australian Sports Commission, Chair of the Coalition of Major Professional and Participation Sports and a director of the AFC Asian Cup 2015 Local Organising Committee. Also a former executive at News Corp, he is currently a non-executive director of ASX listed Tabcorp and Cricket NSW.
"We are really pleased to have David join the team. Having worked with him at Football Australia, I have seen first-hand his outstanding leadership, strategic thinking and commercial knowledge which have made him a stand-out executive in Australian sport over the past 2 decades with unparalleled experience. He shares our love of sport and commitment to getting kids active, which is the focus of the work we are currently undertaking with a number of our clients" ", said alacria Director, Luke Bould.
"I am delighted to be joining Alacria. The business has managed to build a strong list of clients and projects and have exciting work ahead in 2021, to which I am looking forward to contributing. With Jim and Phil also joining the existing team, there are really strong global sports business minds working together and that's a great environment of which to be a part." said Gallop.
Also joining alacria is Philip French, former Director of International Relations and Development programs at the International Olympic Committee (IOC) will join the company to lead alacria in the UK and Europe. An extremely experienced global sports executive, prior to the IOC he was a senior executive at the Premier League and England and Wales Cricket Board and senior sports advisor to the UK Government in the run up to the London 2012 Olympic Games.
Philip is highly respected having worked on many of the world's biggest events, developing public policy as well as leading the development and delivery of national and international sports participation and CSR programs. Based in Nyon, Switzerland, he will both lead alacria's UK and Europe business as well as providing his experience to the company's work around the world.
"Phil is an outstanding global sports leader and from our first meeting he shared our vision for sport and the role alacria can play in developing participation and long term fandom. His experience and network in British and European sport, in particular, is an extremely valuable addition to our team", said Bould.
"This is a really exciting new challenge, the dynamic energy of the team here, their whole fresh new approach coupled with their undoubted experience across sport blew me away in our discussions," said French.  "I cannot wait to get stuck into helping to grow and develop this innovative new business across the UK and Europe, which is already making quite an impact both in Australia and in overseas markets."
With the recent announcement of alacria's appointment with USA Cricket, we are also pleased to announce an expansion of our US base with former National Collegiate Athletic Association (NCAA) interim president and Chief Operating Officer Jim Isch joining the business as a strategic advisor. Jim will work with alacria to provide his decades of experience to our clients and also to provide strategic advice the company as we continue grow in north America.
"Jim is one of the America's leading sports administrators and is universally admired for his long contribution to collegiate sport. He has been at the forefront of developing sports participation programs for young Americans and we are very lucky to be able to bring his experience to alacria", said Bould.
" I have been impressed with alacria's vision and approach to sports participation and the growth impact it can on the entire sports economy. America needs its population to more active and sports need to engage and grow their fan base in a new way – growing participation will grow the sports economy. I believe that alacria is well placed to play a leading role in developing this new approach and am excited to have the opportunity to contribute." said Isch.
ENDS
For more information contact:
Chris Nunn
+61 417 133 158