alacria appointed to develop USA Cricket's entry level participation program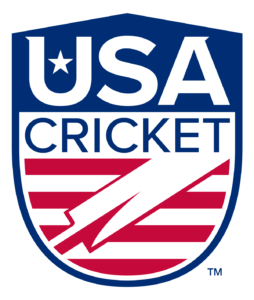 As the next step in USA Cricket's Foundational Plan, the National Governing Body has today announced the appointment of Alacria to develop the curriculum, marketing and commercialization model of the organisation's new Entry Level Program for participation that will commence roll-out in the United States in the second half of 2021.
Work to establish the program, which will be the first experience of the game for many American children, is an important initiative to introduce the game to young American girls and boys, as USA Cricket seeks to achieve their long term vision of establishing cricket as a leading sport in the USA.
The program will be designed to provide a fun and engaging first experience of the game with a view to creating interest and understanding in cricket among school students across America. In addition USA Cricket is committed to contributing to the nationwide push to get kids more active and playing more sport.
Alacria is an experienced consultancy that works with businesses around the world on the development of strategies to attract, retain and grow the value of their participants. With a foundation in sports, Alacria's leadership have worked on many entry level programs across the world and have experience introducing new sports into non-traditional markets, as is the case with Cricket in the United States.
"We are delighted to partner with Alacria in the development of this program, which the USA Cricket Board has highlighted in our Foundational Plan as a priority for 2021. Alacria has a proven track record both in cricket as well as in the introduction of new sports into non-traditional markets, and over the past couple of months they have leveraged US research and local community expertise to ensure that this Entry Level Program will be effective in driving participation and increasing awareness and engagement with the sport in the American market. We have been working closely with them over the past couple of months and are delighted by the progress made so far." said USA Cricket CEO Iain Higgins
"Participation is the foundation of all sports, creating lifelong affinity which delivers players, fans and the commercial outcomes that drive the industry. USA Cricket is committed to building the game in a long-term, sustainable fashion in the United States, and we are delighted to be able to work with them to establish their new foundational Entry Level Program" stated Alacria Managing Director Chris Nunn.
"Our experience shows that the focus of first experience or entry level programs has to be on creating fun engaging experiences that leave students wanting more. It's not necessarily about finding the next pro player; it's about initiating an interest and then growing that into a passion over time." said Alacria Director Luke Bould. "USA Cricket understands this, and it is reflected in the strategy work they released in 2020. Their long term objectives need a solid base, and this program will be key to achieving their goals".
ENDS
For more information contact:
alacria:
Chris Nunn
+61 417 133 158
USA Cricket:
Andrew Leonard
+353830346020
About alacria
Alacria is a strategic management consultancy which partners with clients to define and develop their strategic advantage to capitalize on the experience economy.
We create sports' connection with fans through experiences that are designed to enhance, using data and technology, growing lifetime fan value.
With experience working in sport and entertainment around the world, we have bases in Australia, Switzerland and the US.
About USA Cricket
USA Cricket is the National Federation for cricket in the United States as recognized by the International Cricket Council. USA Cricket's mission is to govern, regulate, develop and promote all forms of cricket at all levels in the United States, and to enable U.S. cricketers to achieve sustained competitive excellence and successfully compete in national and international competition. Through a diverse Board of Directors that has representation from most cricket stakeholder groups, USA Cricket will lead the sport to new heights by creating and administering value added programs to grow and develop the sport.